The Mitsubishi Delica, a 4 wheel drive Japanese made van, was a fantastic vehicle travel around Australia in. It was able to handle the outback with ease (including soft sand, mud and with a high ground clearance) whilst still providing enough space for a bed, pull out kitchen and electrical system.
These photos were taken at the edge of the Flinders Ranges in South Australia in the final few weeks of my trip.

50L Waeco fridge on a pull-out slide alongside a pullout draw with a bench and storage shelves.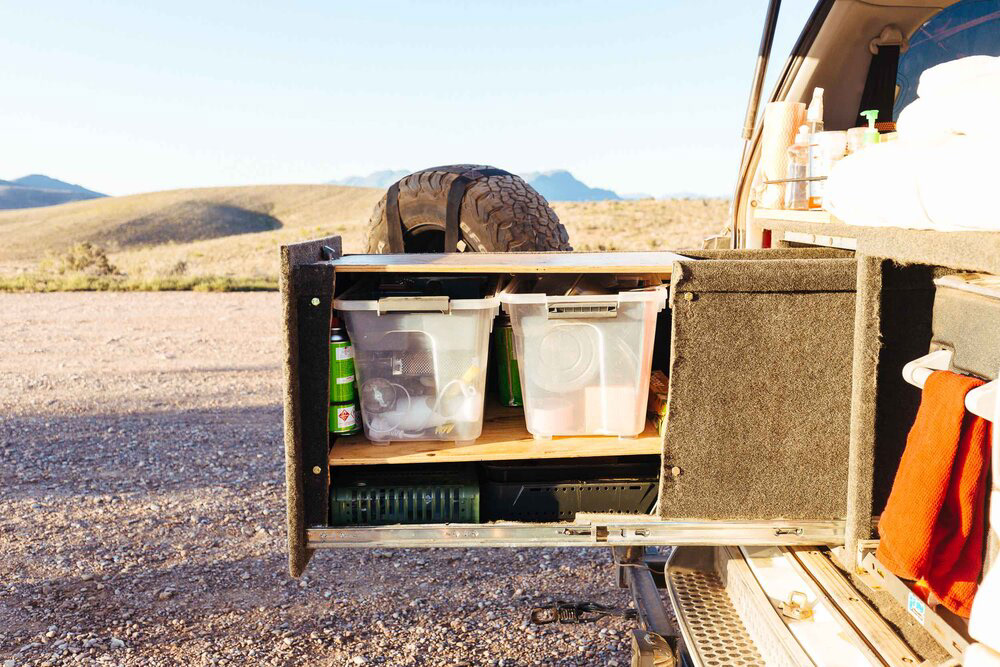 Pull-out draw with shelves and cooking/prep bench. Useful for storing cutlery & cooking utensils with my butane stoves across the bottom off the draw.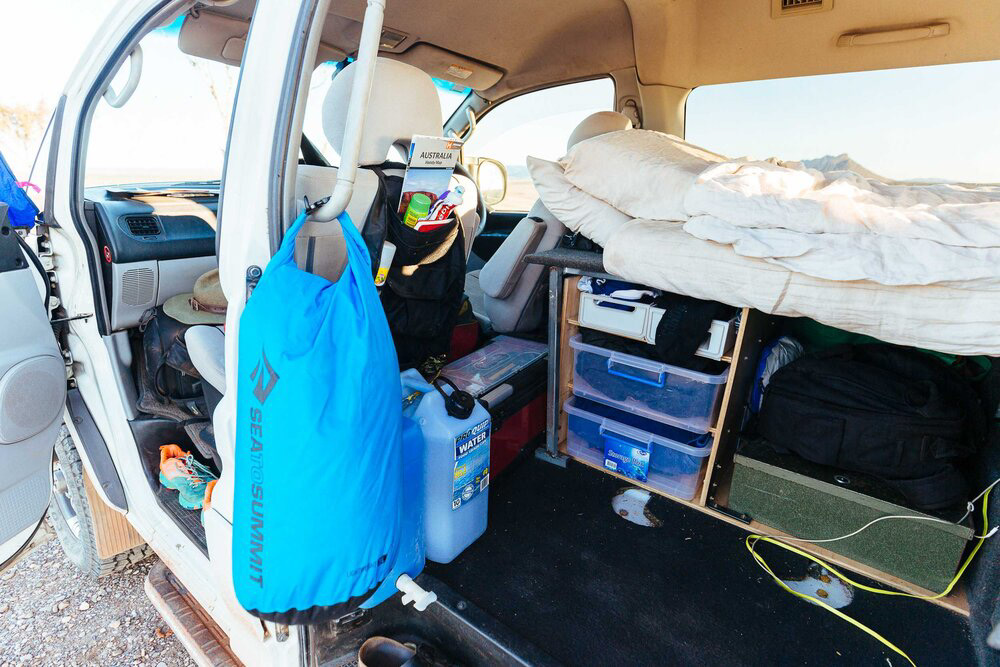 Under bed plastic tubs double as drawers for my clothes. Water jerry cans stored against the back of the passenger seat, and tool boxes behind the drivers seat and camera equipment under the bed.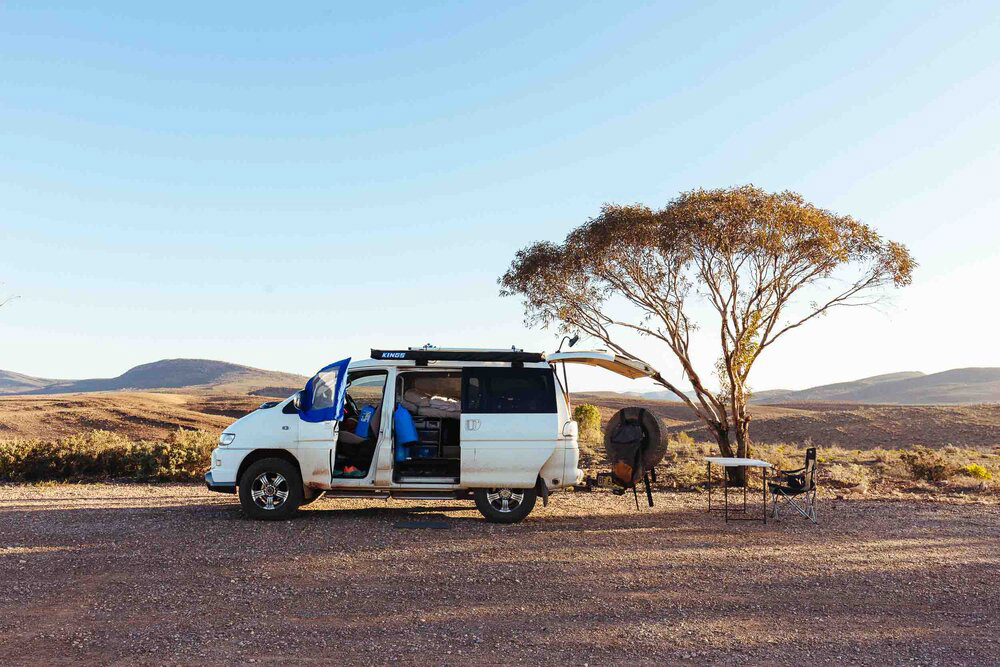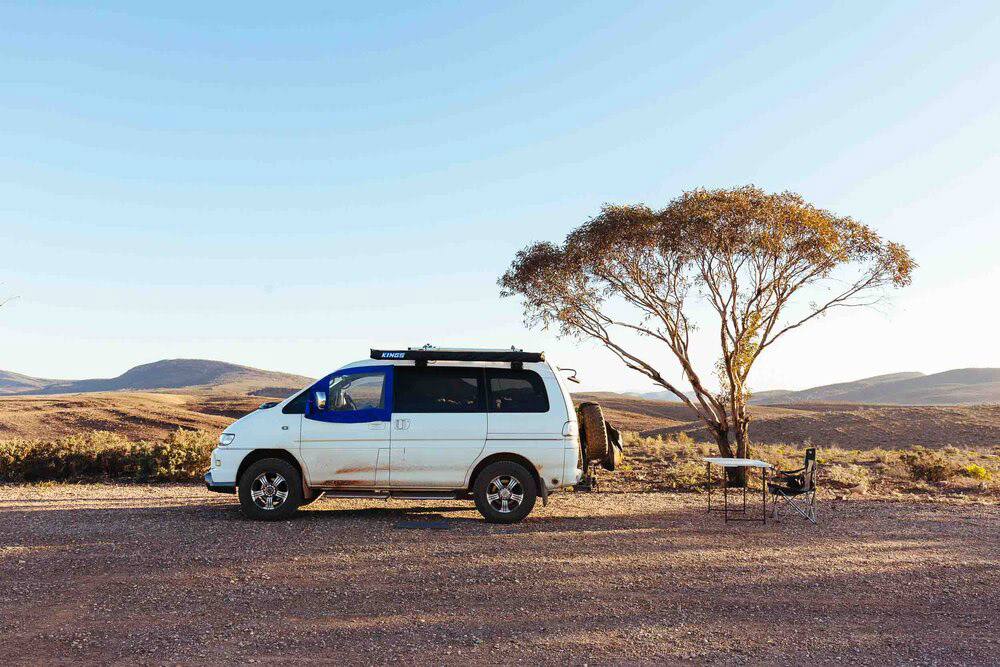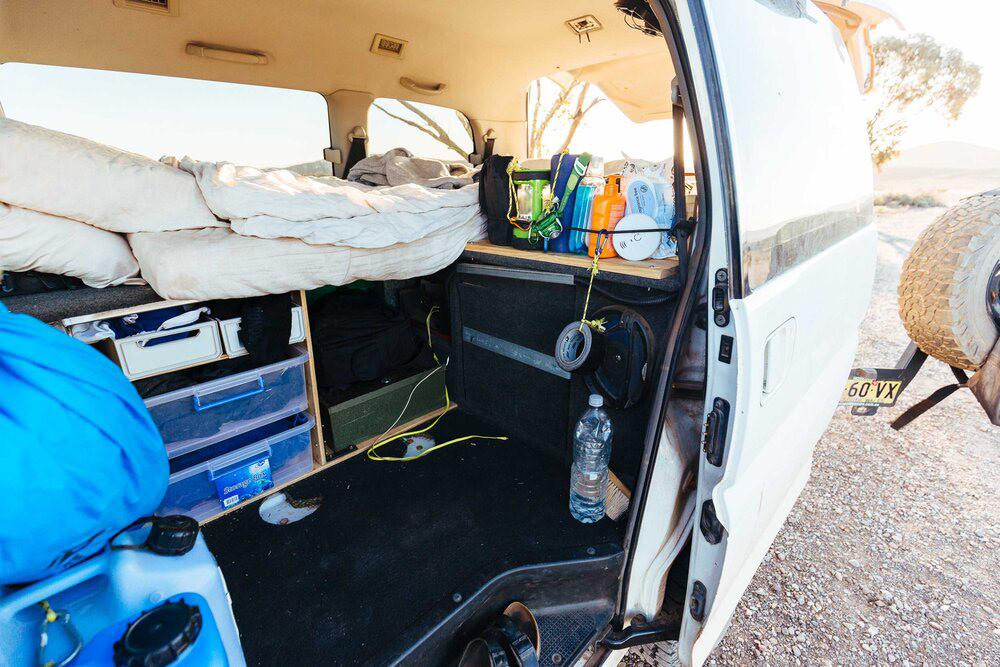 Quick access shelf - useful for items like suncream, my lantern, and bluetooth speaker.

The view from the driver's seat back down the van.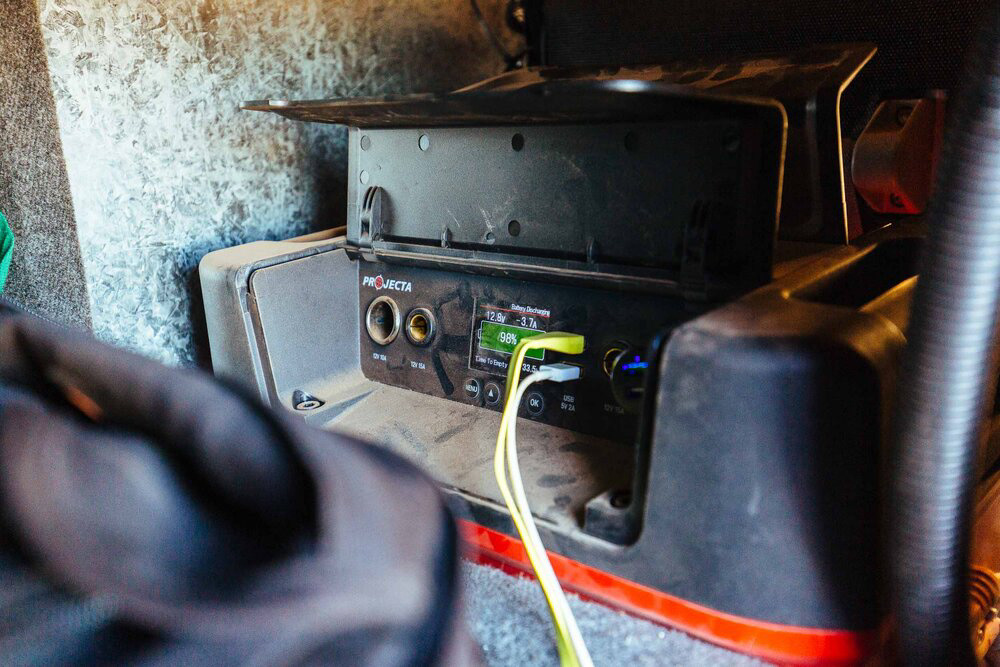 My power system:
- Projecta power hub
- DC-DC 24 Amp charger (running off the starter battery)
- 300W inverter (behind the box)
- A variety of USB, cigarette ports
- Screen for showing battery capacity and draw

Front passenger seat with 20L of water (emergency use only), my trusty hat, basketball and drone.